The Salzburg Festival was performed for the first time in 1920. Since then, the festival has developed into an internationally known cultural highlight. Every year the Salzburg Festival enchants more than 250.000 guests. International artists, an excellent production and the impressive venues guarantee high musical quality and a combination of tradition and modernity.
Large festival theater just a 10 minute walk away
From the Villa Salzburg you can reach the main venue, the large festival theater, in just 10 minutes on foot. Alternatively, you can take the bus - after only 2 stops you are at your destination. The other venues are also nearby and can be reached either on foot, by bus or by taxi.
Who does not know him, the "everyone". The spectacle has become a trademark of the Salzburg Festival and is performed every year. When the weather is fine, the magnificent cathedral square serves as the venue. In addition, numerous operas and concerts are performed, which offer visitors a very special cultural experience. The top-class cast and the associated cultural quality are responsible for the excellent reputation of the Salzburg Festival.
Prominent visitors to the Salzburg Festival
Every year the Salzburg Festival attracts well-known celebrities from all over the world to the city. Especially at the opening there is a never ending flash of lightning in front of the large festival theater. But even during the entire festival season in July and August, familiar faces are always mixed with the visitors.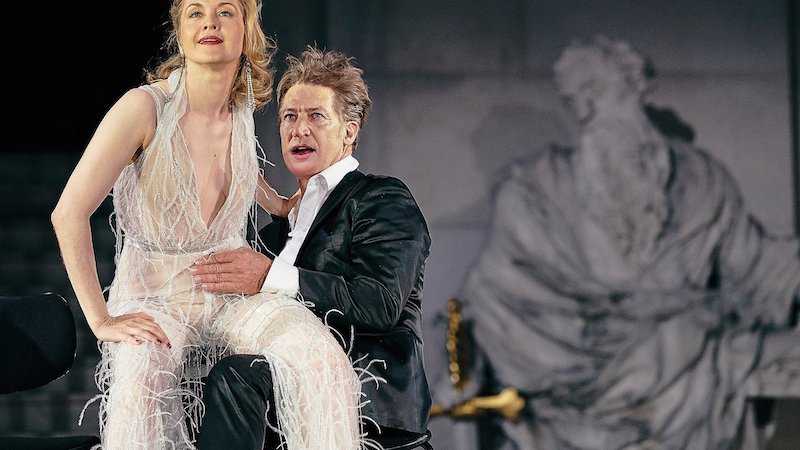 Venues and program of the Salzburg Festival
If you would like to find out more about the individual venues and the program of the Salzburg Festival, you can find all the latest information on the Festival website.
Elegant apartment at the Salzburg Festival
Villa Salzburg offers you elegant, luxurious and design-oriented holiday apartments and an exclusive penthouse. The ideal place to visit the Salzburg Festival and enjoy your vacation in Salzburg!